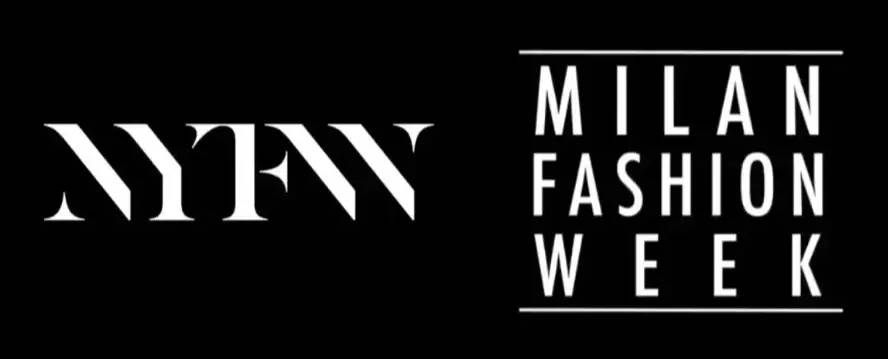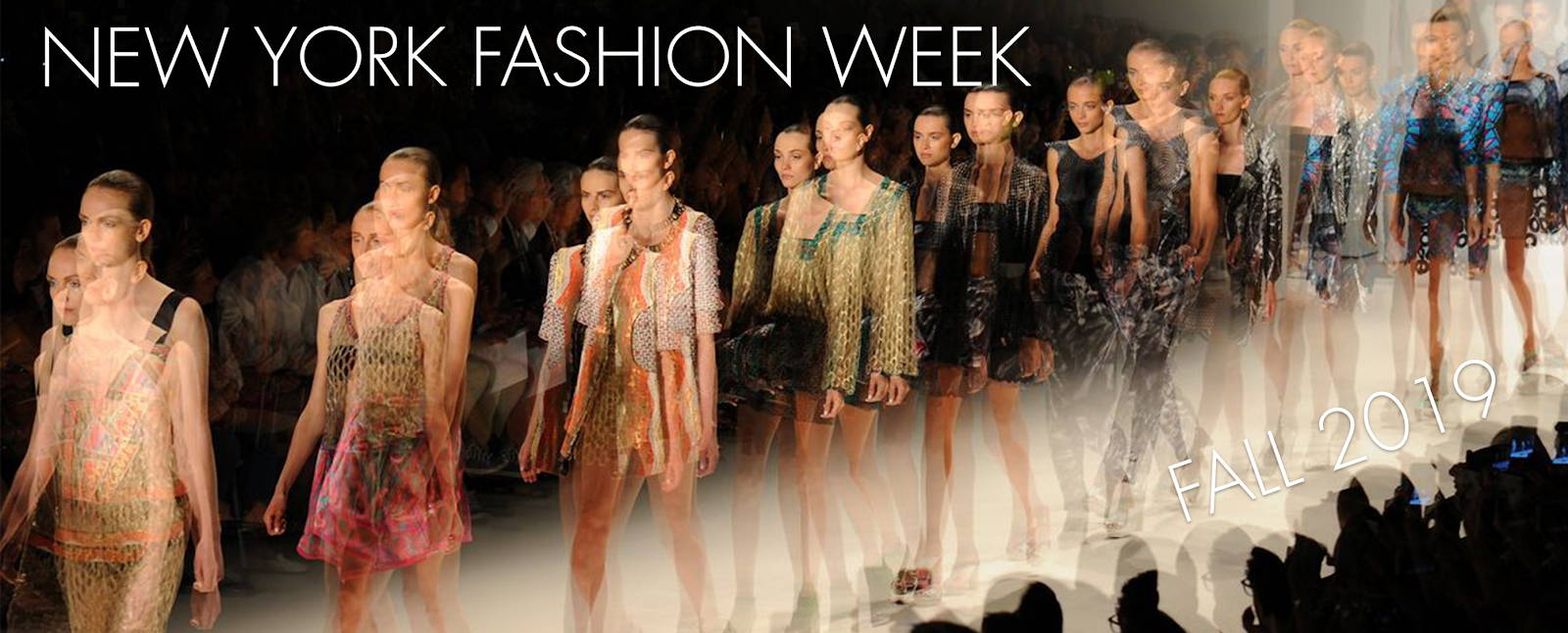 ---
---
NYFW September 2019 Show and Dior- Fendi Event Pictures
---
MFW September 2019 Fendi Show
In her first solo collection since the death of Karl Lagerfeld, creative director Silvia Venturini Fendi took her family's in a refreshing new direction. Gone are the days of logomania at Fendi, the Spring-Summer 2020 collection was largely free of the brand's iconic Zucca pattern, shocking to many as they are credited with having a large influence on the current trend of logomania. Instead, an air of understated elegance met a distinctive 70's inspiration to create a collection that seems at home during the dawn of a new era of subtle luxury. Fist Collection after Karl left us and Silvia Fendi showed us layers, colors, prints, plaids and lots of amazingly cute tiny bags everywhere. It is a celebration of a new beginning bold and playful.
The ready-to-wear pieces in the collection largely stuck to a warm color palette of browns and yellows with a mixture of light pastel tones and white. Model Kaia Gerber walked the runway in a quilted pasted skirt and jacket skirt that would have looked at home on the set of The Golden Girls. Floral prints were presented throughout the collection in silk dresses and leather jackets. Also popular was a sheer gingham print worn over bathing suits and under jackets, presenting a subtle sexiness while maintaining a sense of sophistication. There was a clear focus on substance over flash this season at Fendi, the construction of the garments was clearly impeccable as was the leather work for which the brand is so well known.
One thing here to stay from Fendi is their peekaboo. Having proven itself as a fan favorite, the bag is now a Fendi classic and was not forgotten on the runway this season. The bag was shown in both a larger green tweed model and a mini in raffia with green trim, the latter of which will be a must-have for next summer. The iconic Baguette also made appearances, in the new micro-size as well as in raffia. As for shoes, there was clearly a priority of comfort, for which stylish women everywhere will surely thank Silvia Fendi. Grandma loafers were the shoe of the collection and were a refreshing departure from the usual sky-high stilettos seen on many runways. All in all Silvia Fendi's first solo collection was an incredible success, and I am anxiously awaiting a few pieces to make their way into my wardrobe.
---
MFW February 2019 after Fendi Show
---
NYFW February 2019 Zimmermann, Anna Sui Shows and more
---
We attend several shows during NYFW. Our founder Penny Karabey was fortunate to have her dear friend Melissa Soldera in from Montreal and they attended Zimmermann, Tom Ford, Rebecca Minkoff, Anna Sui, Rosie Assoulin and Naeem Khan Fashion Shows. For the Zimmermann show Penny Karabey wore an iconic Zimmermann dress in ivory color and Dior Cruise Collection boots. For the day, She wore a Prada camel coat and paired it with a Mr&Mrs Italy fur collar, a Burberry belt, my favorite metallic blue Gucci Marmont Pumps and a Prada Cahier top handle bag in velvet. While Melissa opted for a pale pink coat over a By Malene Birger dress with classic suede pumps and a Fendi Back to School Bag in burgundy. The first presentation of the day was Rosie Assoulin, an up and coming designer who has found fans in numerous celebrities such as actress January Jones, Bond girl Naomie Harris and director Greta Gerwig along with blogger Leandra Medine Cohen. Rosie's presentation brought both color and dramatic silhouette to daywear pieces while emphasizing bold prints and avante garde shapes in evening wear. Their last show of the day before they both ran off to business meetings was Naeem Khan, a designer known for lavish evening wear and embroidered day dresses. Melissa and Penny were able to get a Bird's Eye view of the runway. The collection opened with heavily embroidered velvet tracksuits that would look at home on any supermodel and would pair perfectly with an embellished Fendi Peekaboo from Luxury Next Season.
---
Fendi Baguette Event New York 2019
Fendi first made its iconic Baguette bag in 1997 and it was designed to be tucked under the arm like its namesake French bread. Fendi hosted #BaguetteFriendsForever event at Madison Avenue Store. Carolina Dour, Ovilia Palermo, Amanda Seyfried and Emma Roberts attended at FENDI Celebrates the Baguette in NYC. Here are the highlights from the event. Please also check our Fendi Baguette review.
---
ZIMMERMANN SPRING SUMMER 2019
Nicky Zimmermann found a new female heroine for fall 2019, an Australian by the name of Nancy Wake, who was a French Resistance fighter during World War II and earned the nickname "White Mouse" because she was so elusive to catch. "I couldn't believe it when I first read about her," the Down Under designer said after her show. "What all those women did during the war…when you think about it, they didn't have to do it. It was very brave. And she was from Australia!" There wasn't anything elusive about Zimmermann's runway assignment: "We wanted to mix toughness with femininity, playing with the contrast of leather outerwear and pretty dresses," she said. Mission accomplished. Wrap skirts added an elevated counterpoint to the brand's signature romantic dresses, taking the boho aesthetic in a more luxe direction.
TOM FORD FALL WINTER 2019
The collection felt new yet highly signature — even over polite underlayers, shirts unbuttoned to there recalled long-ago Amber Valletta; rich-hued tailored velvets, the tux that Gwyneth wore; the colors, a nod to Ford's Saint Laurent fixation. "Didn't I spend time in Paris being influenced by Loulou de la Falaise, who rolled her pants hems up?" he mused. "By the time you're my age, it's very hard to cite your references. At this point, you've filed everything away in the mental hard drive and you just do it." Speaking of which, what's more Ford than languid jersey at night? A series of gowns featured thick chain fastenings and matching long cardigans, which, as the models walked, wafted for a discreet cape-like effect. Simply alluring.
FENDI SPRING SUMMER 2019
"I want the bow." That instruction came to Silvia Venturini Fendi from Karl Lagerfeld on Monday, the day before his death. Backstage after showing her and Lagerfeld's beautiful Fendi collection, the last of their long-term collaboration, Venturini Fendi was emotional as she greeted well-wishers; she had known Lagerfeld up-close for most of her life. He started working with her mother and aunts at Fendi in 1965, a record for collaborative longevity and excellence that will never be approached. Her comments confirmed that which many who knew Karl had long assumed: If he couldn't live forever, he would go engaged in the most important thing in the world to him — work. Lagerfeld was fully engaged until the end and planned to attend the show. "He was supposed to come. We organized everything for him to be here," Venturini Fendi said. "This collection made him live longer. Because we had been working a lot."
DIOR FALL WINTER 2019
Feminism and sisterhood on one hand, and on the other, house codes in a particular enlightened era for women in society. Maria Grazia Chiuri is determined to address both in her work for Dior. She has been growing in comfort with their fusion and on Tuesday showed a collection of appealing, wearable clothes. True, there remains a bit of a disconnect for those who continue to approach Dior in search of fashion wonderment. Chiuri is more interested in reality than wonder, yet considers it an obligation to work with the house codes, especially the New Look, which she admits has proven challenging.
---
Milan Fashion Week 2019 Street Style by Luxury Next Season Exclusive Photographer Nick Leuze